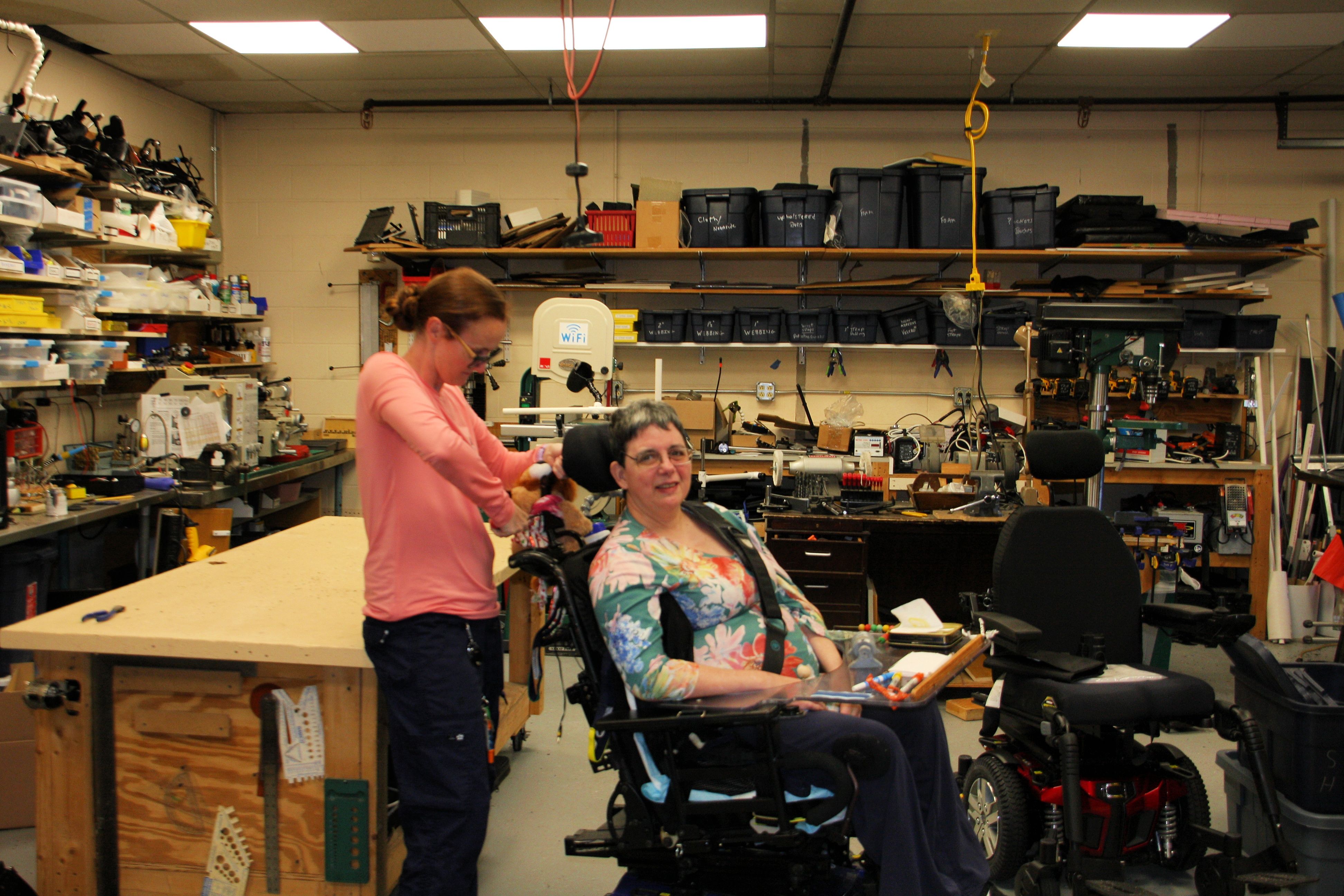 The Boston Home's Wheelchair Enhancement Center opened in 2012. The Center provides cost effective solutions in a timely manner to wheelchair users that live in the community or long-term care facilities.  The client's receive customized enhancements for their wheelchairs to increase their comfort and independence.  Staff members also provide referral information to seating clinics and other therapy services.
For individuals who rely on power wheelchairs, comfort and functionality are critically important. Customization might include attaching an iPad or reprogramming the drive software for improved control.
Watch this video to see Don Fredette, former director of  the Wheelchair Enhancement Center, and a client discuss the services at The Boston Home's Wheelchair Enhancement Center.
Supporting personal independence through technology
The Wheelchair Enhancement Center at The Boston Home fills a necessary gap between what insurance and warranties will cover and the expanding customization desired by users. Services are provided on a fee basis.
Services Offered Include
Wheelchair Modifications –Custom design seating components, lap trays, footplates, and head rests for client's wheelchair.
Wheelchair Assessment – Improve functionality and safety of wheelchairs.  Provide referral information to clients for seating clinic and equipment vendors when the needs or chair repairs are beyond the Center's scope.
Tablets/Phones/Consumer Electronics– Design and create mounts to attach mobile devices to wheelchairs.
Power Wheelchair Programming – Adjust and refine electronic programmer pads and drive settings.
Training – Provide training to individuals, families, support staff, therapists, organizations in the operation and troubleshooting of powered mobility, proper positioning, basic adjustments, preventative maintenance and repair.
For more information about the Wheelchair Enhancement Center contact Corinne Curran at 617.326.4278.