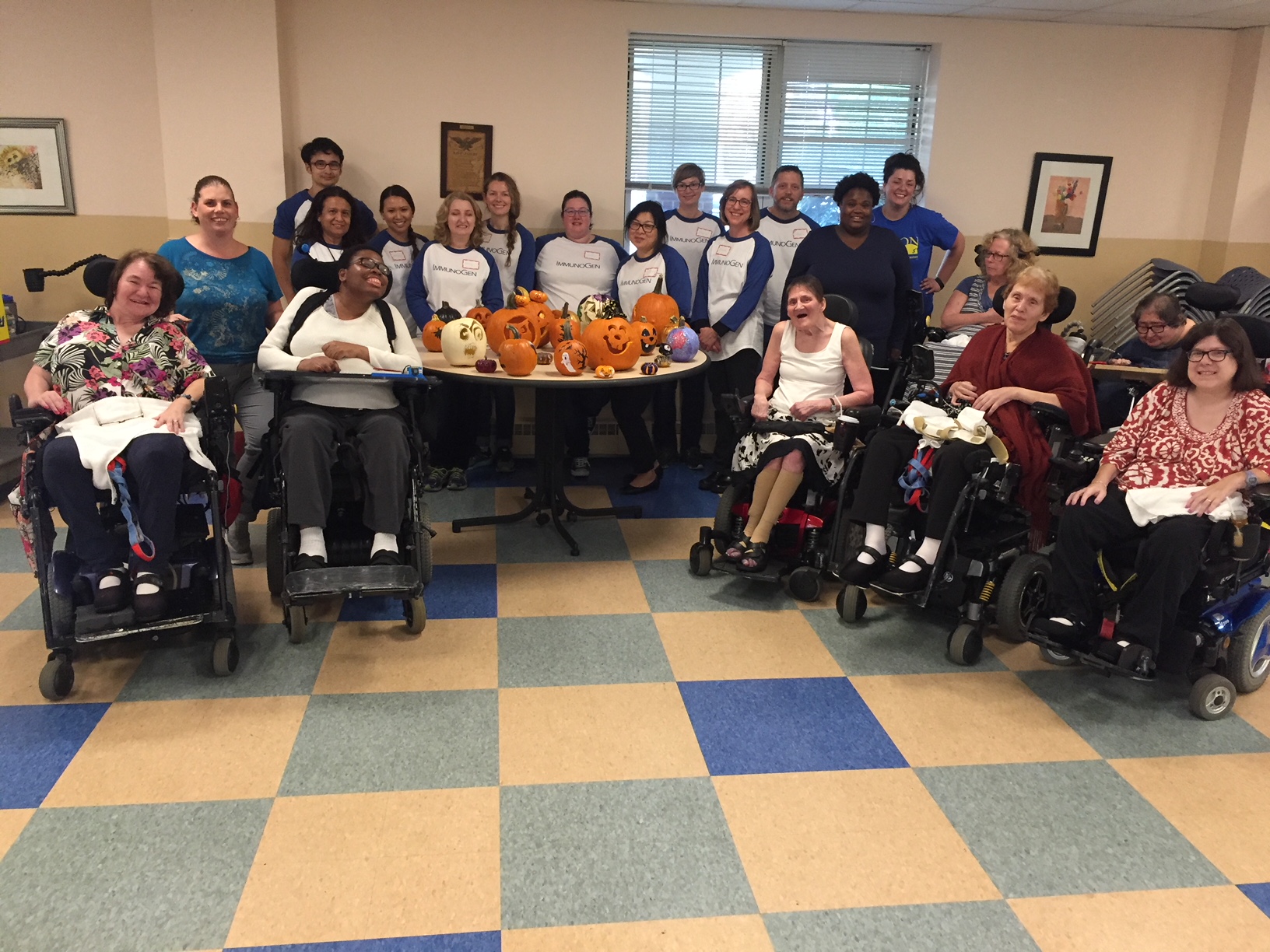 The Boston Home welcomes volunteers, both as individuals and in groups. Please contact Kerry Donohue for details about volunteering at 617-326-4299 or kdonohue@thebostonhome.org.
Kerry will set up a time for you to come in for a tour and to discuss your interest in volunteering.
Volunteers are needed 7 days a week. Typical hours for volunteering with residents are 9:30 – 11:30 a.m. and 1:00 – 3:30 p.m. Volunteers are also needed for field trips, special events and administrative projects.
The Boston Home has many individual and group volunteers who come on an ongoing basis. Schools that regularly send volunteers include BC High, Milton Academy, Fontbonne Academy, The Showa Institute, Elizabeth Seton Academy, and Boston University. "Everybody's smiling and upbeat. It's changed me," says one volunteer who comes several times a week. Volunteers from corporations including State Street Bank, EMD Sorono, Biogen Idec and many more.
Some recent volunteer projects have included:
A Milton Academy student musician performing violin on a weekly basis for residents
Biogen Idec's first international Care Deeply Volunteer Day, a company-wide volunteer day for nearly 1,100 employees.
Boston University students in the First-Year Student Outreach Project volunteering doing gardening and building clean up projects at The Boston Home prior to classes starting.
Milton High School choir performing Spring and Holiday concerts.