Seating Clinic
ASSISTIVE TECHNOLOGY, SEATING AND MOBILITY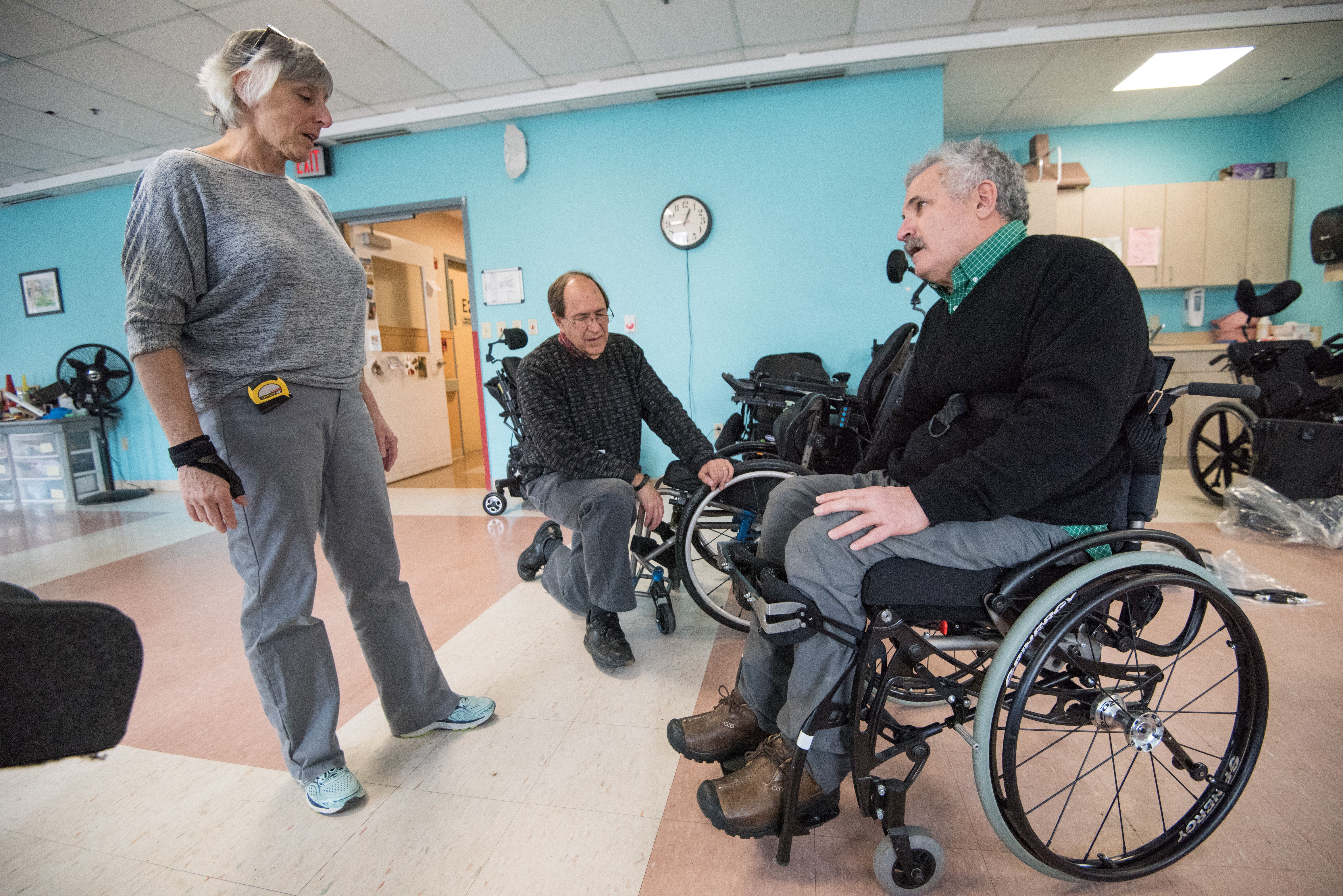 The Boston Home's Seating Clinic provides assessments for individuals in determining the best ambulatory equipment to support their mobility needs. The initial Seating Clinic assessment includes an in-depth evaluation for the outpatient:
A background history of outpatient
A mat assessment with the outpatient to determine muscle tightness that affects seated posture and overall posture when gravity is eliminated
Posture assessment in current equipment (if outpatient is already using a device)
Seating simulation using a specialty chair to ensure optimal seat depth, seat-to-back support angles, and seat-to-lower leg support angles. During seating simulation, back, seat and head support needs are discussed and tested.
Opportunity for the outpatient to test various wheelchairs and power chairs to ensure optimal mobility and fit.
Read more about the Seating Clinic and factors to consider in selecting a mobility device.
To inquire about an outpatient wheelchair/seating assessment, please contact Faith Saftler-Savage at 617-326-4283.