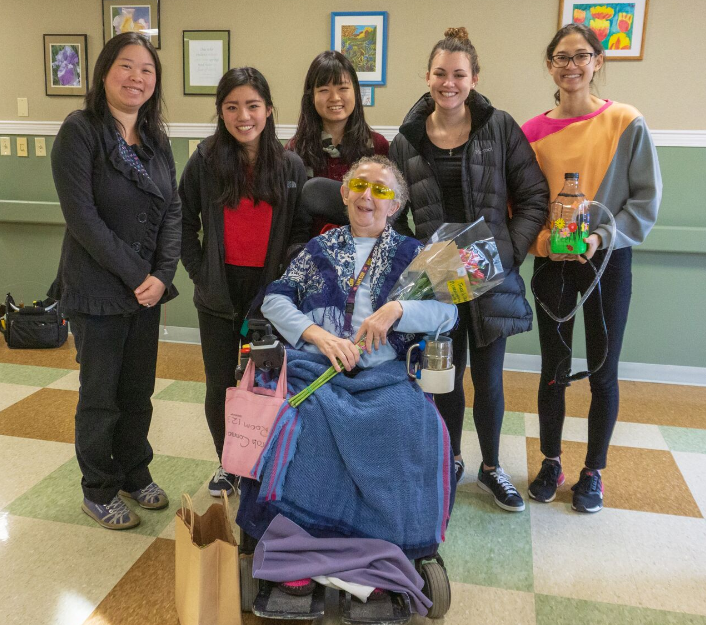 The Boston Home Institute is an extension of The Boston Home's core clinical care and life enhancing programs for adults with multiple sclerosis and other advanced neurological disorders, and serves as a conduit to exchange ideas, programs, and care methodology with a wide range of partners involved with this underserved population, especially in terms of long-term management of complex medical, physical, and psychosocial factors associated with MS and related disorders.  There are three major pillars which comprise the inaugural mission of the Institute:
Clinical Coordination and Collaboration
The TBH Institute promotes exchange of some of the most popular and outcomes-driven care options currently in place at TBH with exploration of novel or evolved concepts, devices, prototypes, and evidence-based treatments in place at other care organizations in planning for residential care across clinical departments.  In sharing the breadth of nearly 140 years of institutional knowledge with other groups engaged in the care of people with advanced MS and related disorders, the Institute is tasked with seeking innovative concepts and clinical practices to consider for the next 140 years of specialized care and beyond. Thoughtful and targeted outreach to organizations in biotech industries and manufacturing can be part of this collaborative model to add input from TBH residents to future product design considerations.
Clinical and Applied Research
With outcomes and data being increasingly mandatory to demonstrate efficacy of healthcare services, it is rapidly becoming urgent for care organizations such as TBH to quantify and track elements of service to determine whether goals of optimal independence and quality of life have been achieved.  Being located in the educational hub of the United States, the Institute and TBH are uniquely positioned to partner with colleges, universities, and engineering organizations to study what effects our programming has on the functional status of our residents.  Institute outreach to specialized MS centers and providers in the region and across the country can facilitate our understanding of elements of how individuals at all stages of disease progression can respond to a variety of interventions addressing specific functional needs or deficits.
Education
As a means of disseminating this acquisition of outcomes data and clinical care collaboration concepts, the Institute will allow TBH staff and residents to participate in educational opportunities appropriate both to exchange ideas as well as to raise the profile of TBH as a leader in innovative and compassionate care for people with advanced neurodegenerative disorders.  Avenues for this could be development of written materials regarding clinical programming and outcomes, digital platform distribution of information, participation in professional conferences targeting care for people with advanced neurodegenerative disorders, and live educational events onsite or locally to demonstrate proof of concept in these areas of specialized expertise at TBH.