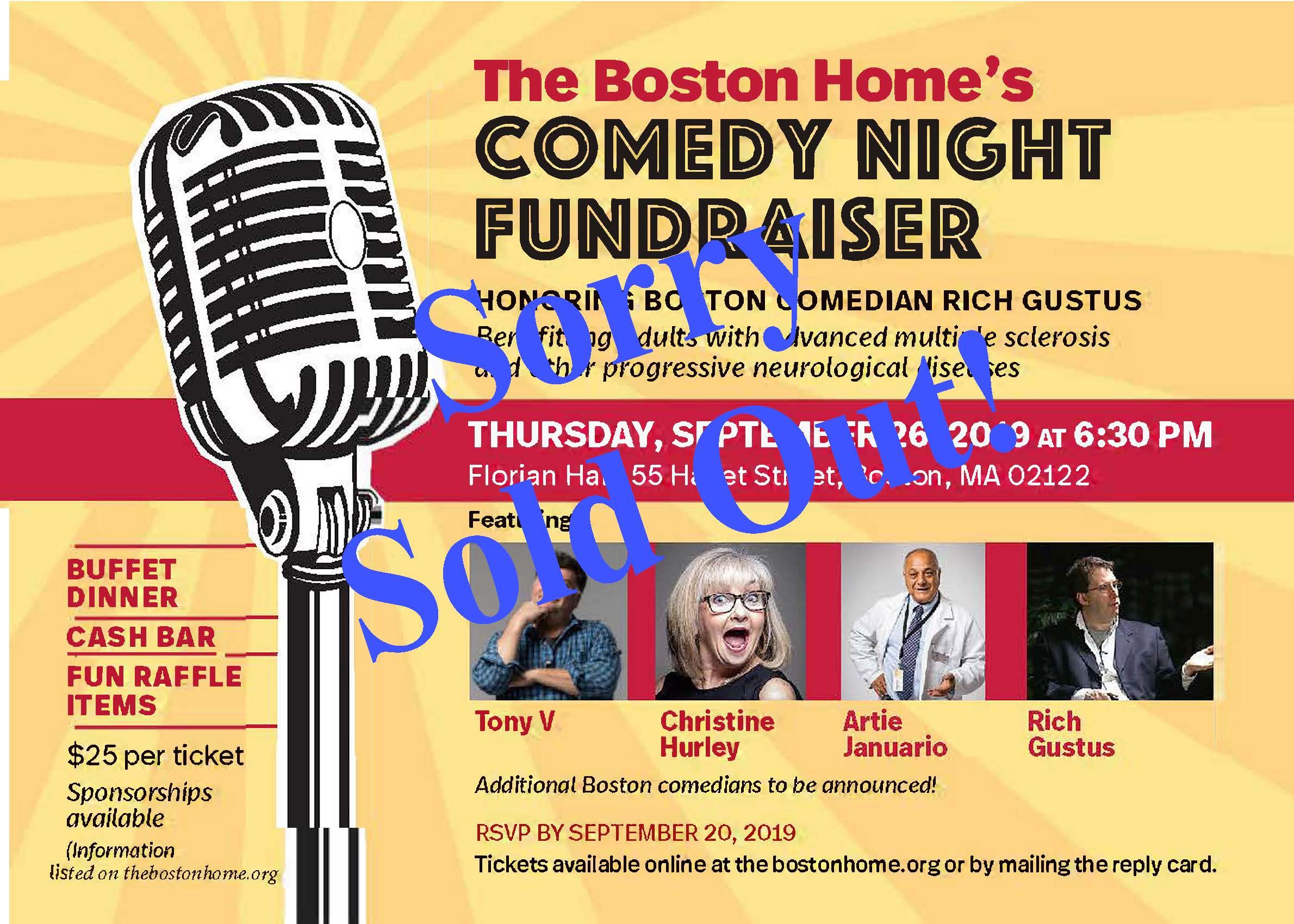 Boston Home resident, Rich Gustus, a stand-up comedian since 1987, led the impressive line of comics at the first-annual Comedy Night fundraiser. The sold-out event, held at Florian Hall in Dorchester was held in honor of Rich Gustus by his friends, sound engineer, Ed Regal, and comedians, Tony V., Christine Hurley, Jim Bowes and Andrea Henry.  
Over four-hundred and fifty people enjoyed the evening which included a buffet dinner, cash bar, raffles and live auction items.  Among the prizes was a lunch with Mayor Marty Walsh, backstage passes to the Dropkick Murphys' St. Patrick's Day Concert, and a one-week stay at a beautiful home on 17-Mile Drive in Pebble Beach, CA.
Funds raised at the event will be used to upgrade The Boston Home's television service system to support high-definition cable for the residents.