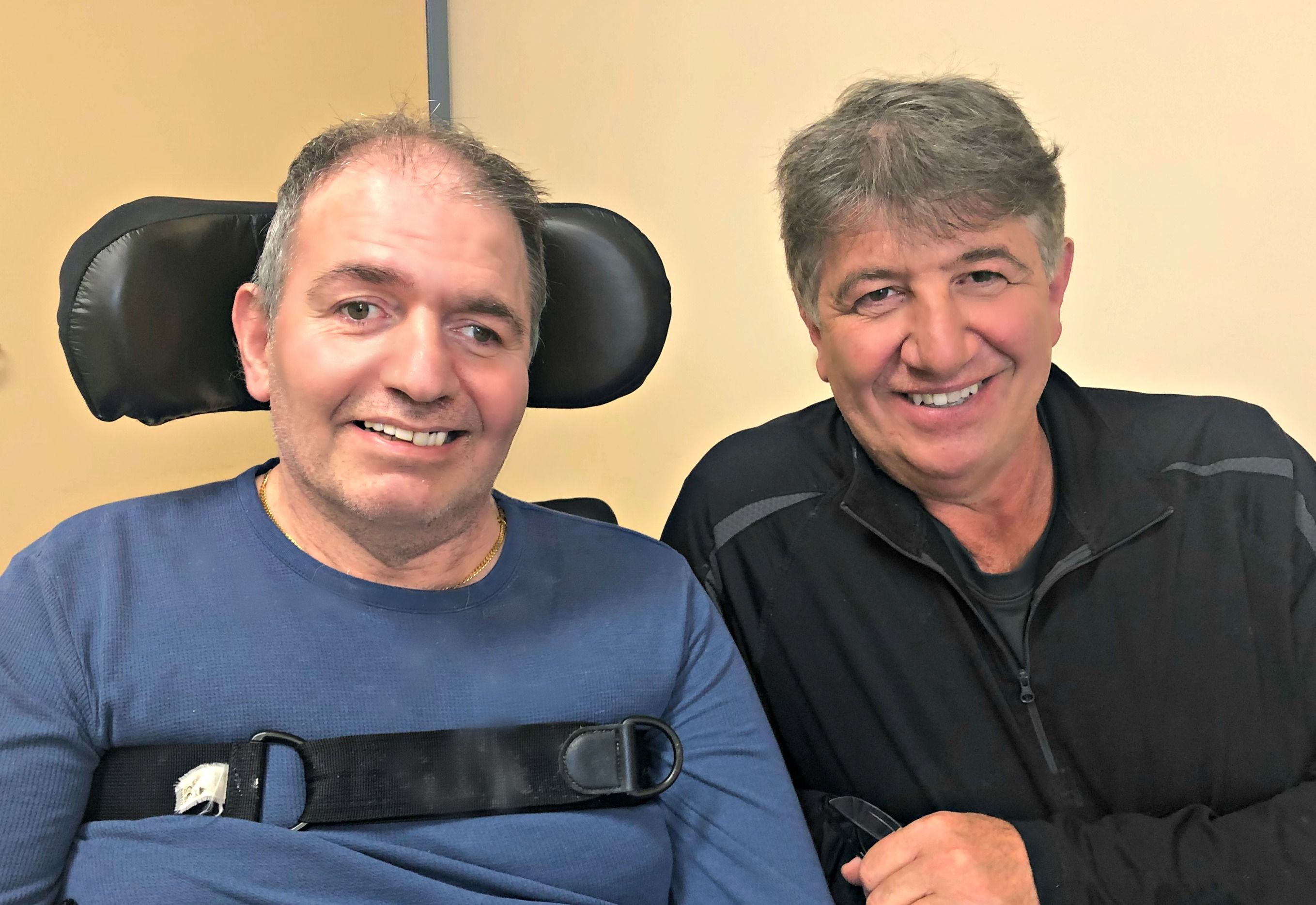 Pino Santarpia was born in Quincy, MA. When he was twelve years old he moved with his parents back to their family home in Turin, Italy.  His brother John Milone, eighteen at the time, stayed with his grandmother in Quincy.
In Italy, Pino first worked as a fruit and vegetable broker, traveling across Europe to negotiate contracts between farmers and grocers, and farmers and restaurants. When he wasn't working, Pino played soccer for the Juventus Football Club, a professional team based in Turin. In the winter skied in the Alps, starting the day skiing in Italy and ending it in France, Switzerland, or Germany.
"Pino was always adventurous and a bit mischievous," said his brother John. Pino agreed and laughed. "When I was seventeen my friends and I thought it would be fun to "borrow" a penguin from the Turin Zoo. We cornered it, put it in a box, and took it across town in a bus.  I learned the hard way - penguins bite!"  The penguin was safely returned to the zoo later that night with the help from Pino's uncle.
In 1994, Pino decided to come back to the United States and stay with John, a professional baker.  John took Pino under his wing as an apprentice. "I taught Pino everything he knows about the bakery business," said John. Pino responded with a chuckle. "John may have taught me everything about baking, but in the end the student surpassed the teacher."  
 In 2001 John and Pino opened Fratelli's Pastry Shop in Quincy. They chose the name Fratelli, which means brother in Italian. The two brothers built the business from the ground-up. Around this time Pino was experiencing health issues and was eventually diagnosed with Multiple Sclerosis in 2002.
Pino continued to work in the bakery for a few years. "As the disease progressed, I did less and less, and eventually had to stay home and give up working. I lived with my brother John and his family. They took great care of me and I loved living with them. But I was no longer independent. The T.V. became my best-friend," he said.
In 2016 Pino decided to move to The Boston Home. "The Boston Home is a God-send," said John "Pino was getting depressed at home. At The Boston Home, he regained his independence, and he is receiving exceptional care."
Pino added, "My life changed dramatically when I came to The Boston Home.  I have a power wheelchair and can get around by myself. I have friends, and there are many activities to do every day. "I go to Red Sox games and other outings. We went to Encore when it opened this summer. I go to John's home for the holidays.  I even met a wonderful woman here.  It's nice to have someone who cares for me and for whom I care," he added.