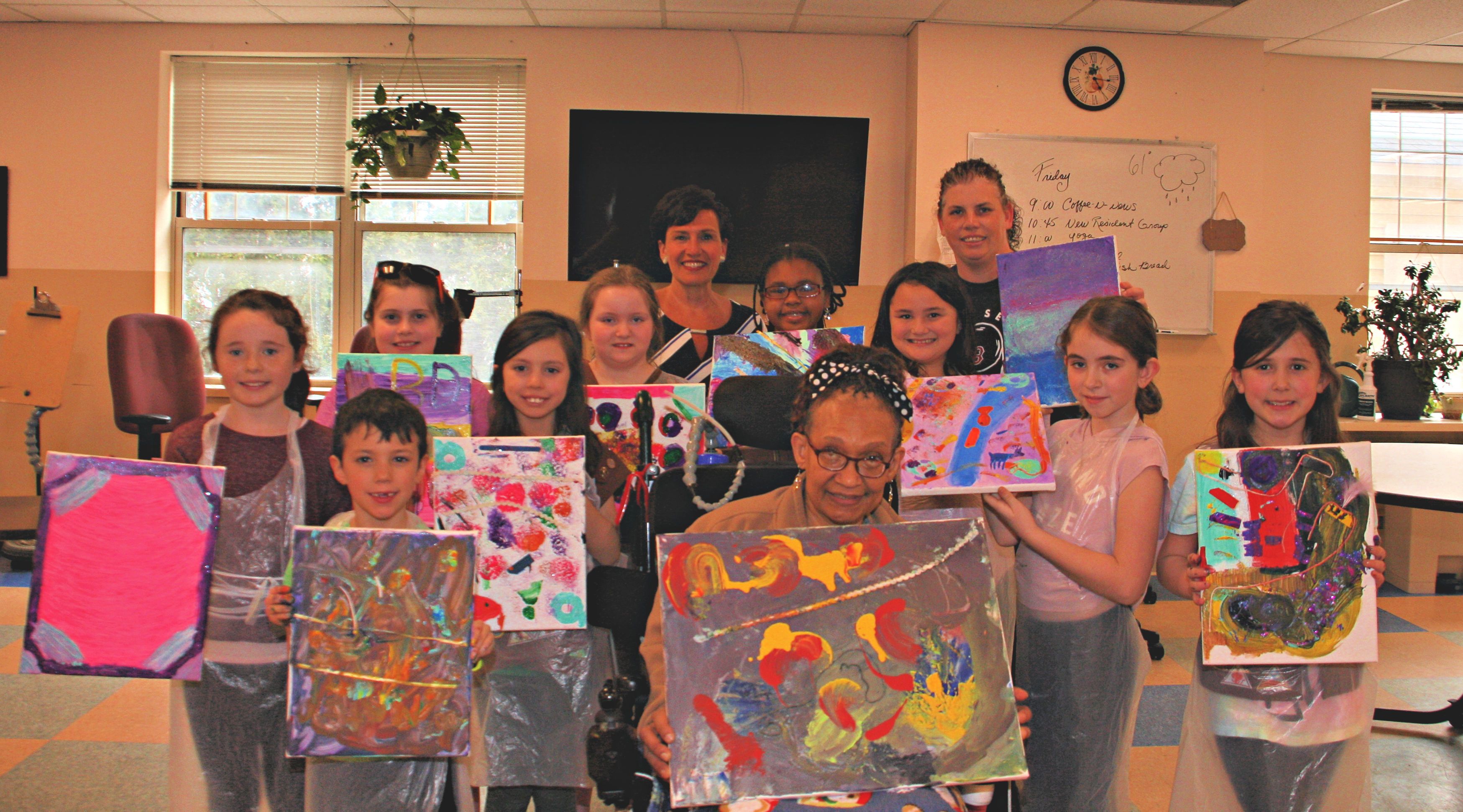 Boston Home resident and former Girl Scout Wanda Jordan-Gray helped Quincy Girl Scout Troop 62257 obtain their art badge. Wanda taught the girls how to paint with a variety of tools, including strings, sponges, toothbrushes, pipe cleaners, and other items. "I wanted to show the girls that there are endless combinations of designs you can use to paint, and that it is fun to switch up the usual method of using a paint brush with other items," Wanda said. "I wanted them to feel free to express themselves and feed their passion for art."
Kerry Donohue, Girl Scout Troup Leader and The Boston Home Activities Director, arranged the class for the girls. "I wanted my troop to receive their art badge from Wanda. Wanda, like all the residents of The Boston Home, uses a wheelchair. She is a talented artist and paints in a variety of mediums, including acrylic and watercolors. I wanted the girls to realize that people with disabilities can give back. I wanted them to talk to someone in a wheelchair, to overcome any fear," Kerry said.
"I was a Girl Scout in the 1960s. I don't remember my troop number, but I grew up in Dorchester and belonged to a troop in my neighborhood. The Girl Scouts taught me discipline. They taught me to serve others. I had a blast being with the girls teaching art, and I hope to have more classes with them," Wanda said.
"We have a robust art program and many talented resident artists," said Christine Reilly, Chief Executive Officer of The Boston Home. "It was wonderful to have the Quincy Girl Scouts here."