Support the 2023 Oldtime Baseball Game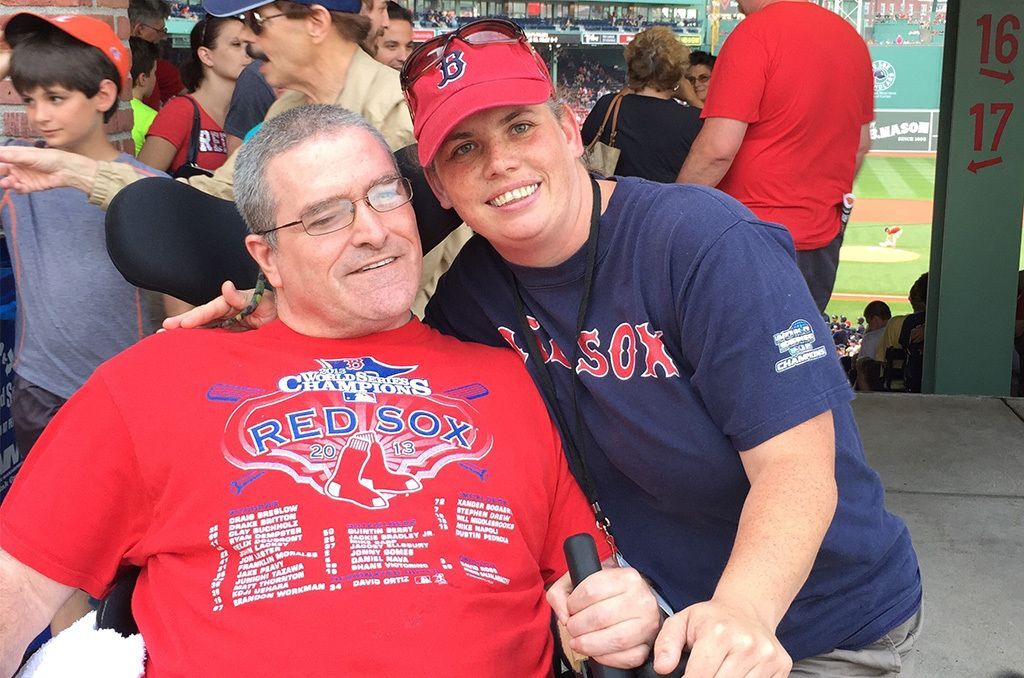 Yes! I would like to sponsor the 2023 Oldtime Baseball Game
2023 Oldtime Baseball Game to benefit The Boston Home
Thursday, August 24, 2023 at 7 PM, St. Peter's Field in North Cambridge, MA.
We are delighted to announce that the 2023 Oldtime Baseball Game is being played as a fundraiser for The Boston Home in recognition of people with multiple sclerosis. This year's game will feature a special guest appearance by former Red Sox player, Fred Lynn.
Multiple sclerosis is a disease that impacts the brain, spinal cord and optic nerves, which make up the central nervous system and controls everything we do. The resulting damage to myelin, the protective layer insulating wire-like nerve fibers, disrupts signals to and from the brain. This interruption of communication signals causes unpredictable symptoms such as numbness, tingling, mood changes, memory problems, pain, fatigue, blindness and/or paralysis. Everyone's experience with MS is different and these losses may be temporary or long lasting. The Boston Home is a national model for the care of adults with multiple sclerosis and other advanced neurological disorders. Learn more about the exceptional care and life-enhancing programs that your donation to the Old Time Baseball Game will support. 
Sponsorship Levels & Benefits