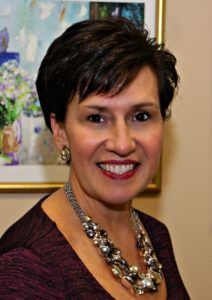 The Boston Home Board of Trustees is pleased to announce the appointment of Christine Reilly as The Boston Home's new President and Chief Executive Officer.  An experienced long-term care leader, Christine has been the Executive Director of Spaulding Nursing & Therapy Center in West Roxbury.  The facility is part of the Partners Healthcare System.
"I am incredibly excited to have the opportunity to join The Boston Home community," said Christine, "I am very impressed with the warmth and skill of the staff and how they make sure each resident is able to live  comfortably, independently and as fully as possible. I especially appreciated the long conversations with the residents themselves. I learned so much from them. Clearly The Boston Home is a very close supportive community."
"We are delighted to welcome Christine as The Boston Home's next President and CEO," said Randolph G. Hawthorne, Chair of The Boston Home's Board of Trustees.  "She is a skilled leader with deep experience in long-term and subacute care from regulatory expertise to resident engagement and empowerment."
Ms. Reilly received her B.S. in Healthcare Administration from Stonehill College. She is a member of the  Massachusetts Senior Care Association Board of Directors.
"Christine is a focused and thoughtful leader who understands both the challenges and opportunities The Boston Home faces in the years ahead.  The search committee is confident her thoughtful leadership style, engaging manner and commitment to those we serve provides the right fit for The Boston Home," stated  Karen Quigley, TBH Board Member and Chair of the Selection Committee.
THE BOSTON HOME WELCOMES NEW CEO CHRISTINE REILLY