The Boston Home employs 200 people in a variety of positions with many opportunities for growth. We strive to maintain a strong sense of community and a home atmosphere for the individuals we serve, adults living with advanced Multiple Sclerosis and other progressive neurological diseases. We foster a team approach that offers many ways for staff to express themselves and participate in team discussions and innovative thinking. Please keep in mind that our turnover rates are very low and openings are not frequent.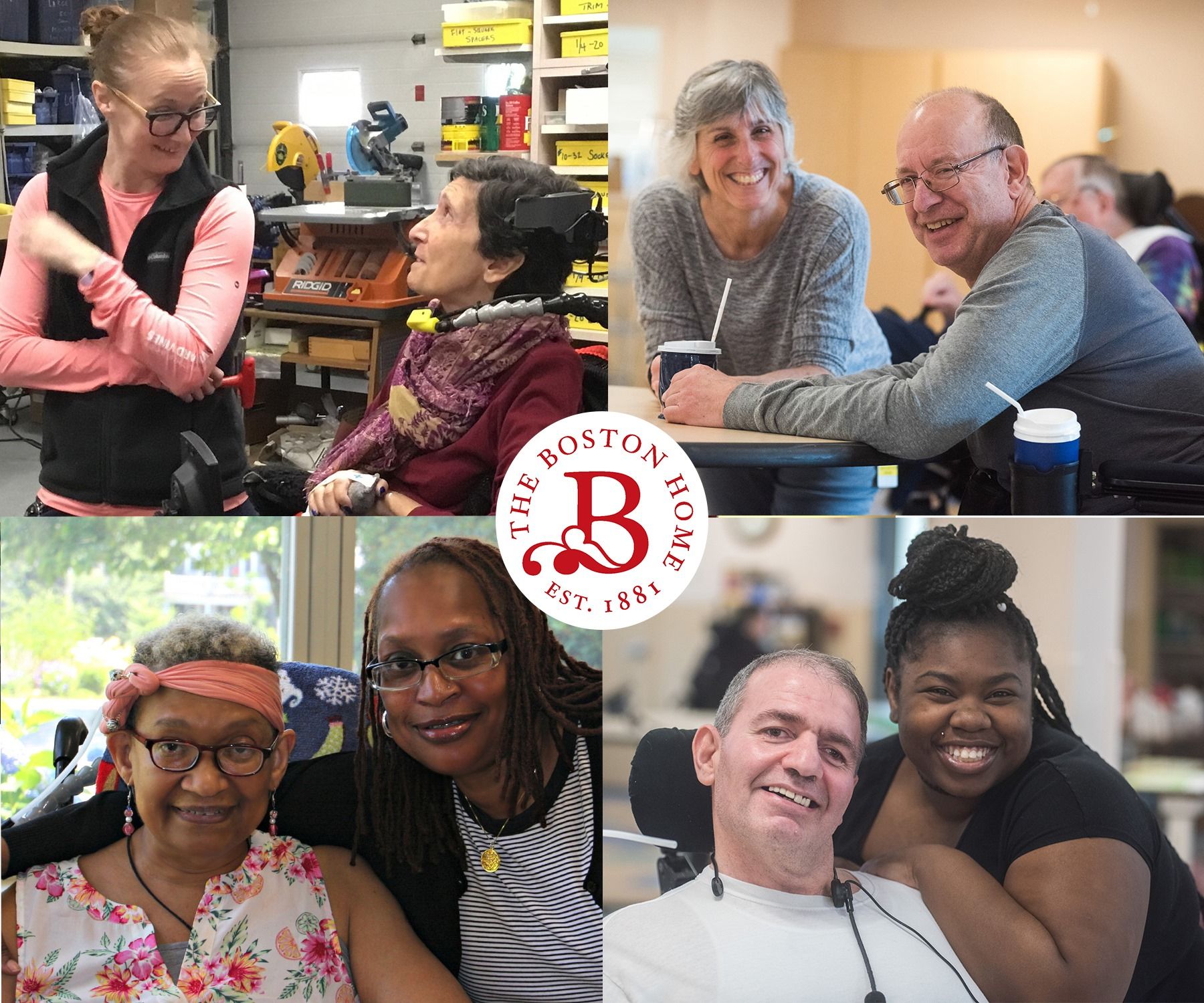 We are proud of the many examples of employees who have advanced their careers at The Boston Home. Direct care workers have pursued a variety of degrees including nursing, business, and skilled trades or advanced certification programs. Each year The Boston Home awards a number of scholarships for continuing education to members of the staff.
To apply for employment at The Boston Home, please e-mail your resume and cover letter to Lolita Ule, Director of Human Resources lule@thebostonhome.org  You may also choose to apply in person Monday through Friday 8:30 AM to 4:00 PM. All resumes and applications are carefully reviewed. In the event your skills and interests match one of our employment opportunities, we will contact you to participate in our selection process.
The Boston Home is located at 2049 Dorchester Avenue at Gallivan Boulevard a short walk from the Ashmont T station on the Red Line. We are located a short distance from I-93 and have free on-site parking for employees. Click here for directions
Benefits
The Boston Home offers a competitive selection of employment benefits that include paid time off and Health and Dental coverage options. An annual benefits fair in April each year is designed to assist employees in choosing benefits that best fit their needs and lifestyle.
We show our appreciation for our employees' dedication and expertise throughout the year with events that including Employee Appreciation Week, an Annual Service Awards Dinner, in house and offsite skill development opportunities, and scholarship funds for formal degree programs related to the employee's field and to the benefit of our specialty population. Skill development is also emphasized at our annual Competency Day fair.
Positions Available: