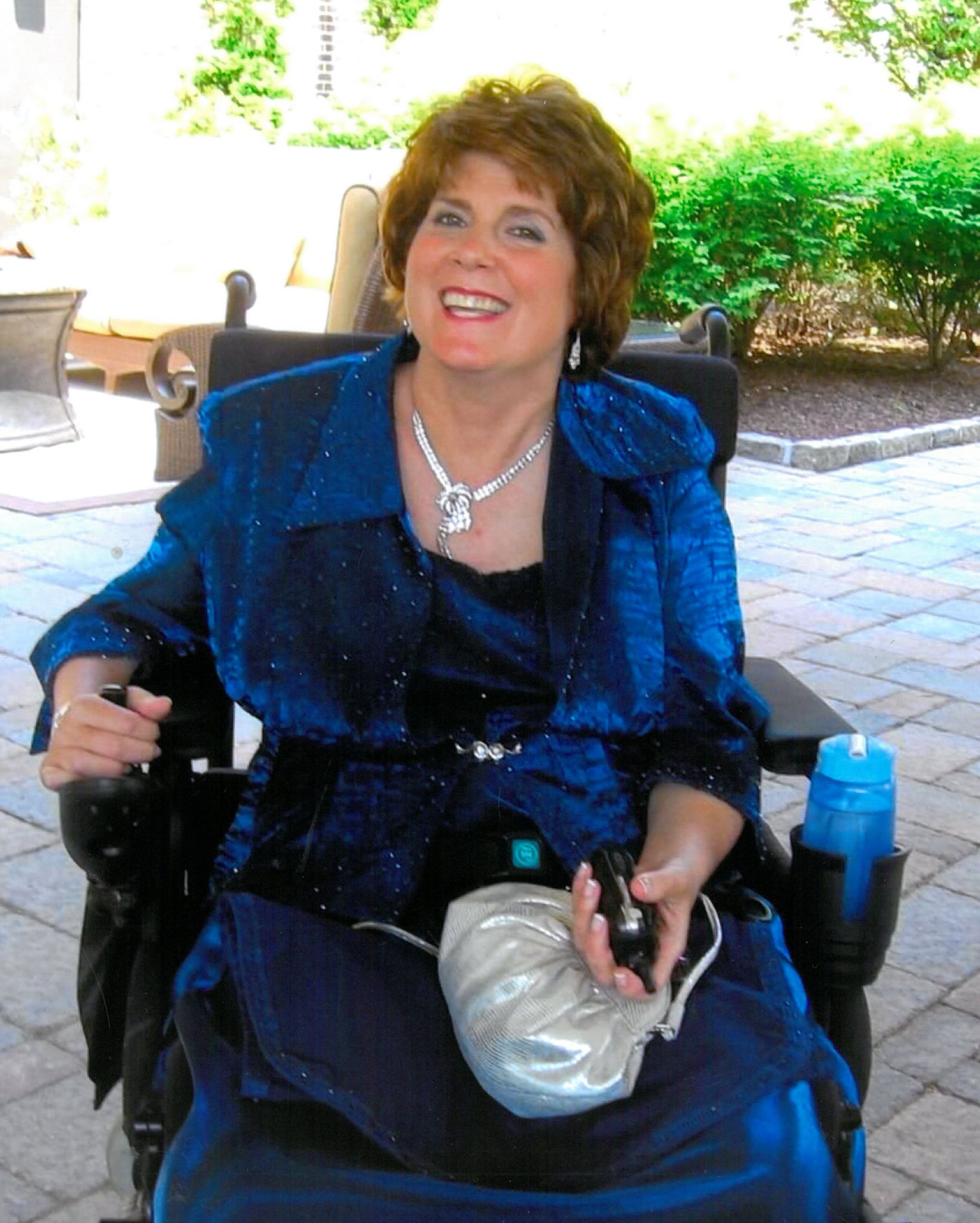 Mary Jo Montani
8∙21∙57 – 4∙8∙19
Mary Jo inspired all she met with her positive attitude and strength of character. Her greatest joys included time spent with family and friends, expressing herself with watercolors, playing the piano, baking, attending Boston Symphony concerts, and Red Sox games. She faced life's challenges with boundless energy, a big smile, a positive attitude and an infectious laugh. Her defining characteristics included courage, lively sense of humor, and an unwavering faith.
Mary Jo was born August 21, 1957. As the eldest sister in a family with ten children, she grew up surrounded by friends and family, including devoted father David G. Montani, and loving mother Christine M. Montani. Mary Jo attended Fontbonne Academy and Milton High School before settling in at Thayer Academy, Class of 1975. She received an undergraduate degree in marketing from Merrimack College, Class of 1979. Mary Jo's love of fashion made her a perfect fit as a buyer for Christian Dior Jewelry representing the Northeast region. She especially loved taking business trips to New York City.
In her mid-twenties, Mary Jo learned she was pregnant with her son Michael. Mary Jo raised Michael as a single mother first in Milton, and later for thirteen memorable years in Braintree. Her love of music and baking filled their home. Although she had been battling multiple sclerosis for years, she refused to give in. In addition to traditional treatments, Mary Jo pursued homeopathic remedies to maintain her independence for as long as possible.
She was a courageous mother who always prioritized her son's well-being. She was an inspirational example of love and courage.
Mary Jo signed herself into her new home and community with great anticipation and courage to start a new beginning in her life in September of 2006. She was the light of
The Boston Home, where she lived for twelve years. Ever the social butterfly, she quickly learned her fellow residents' names, stories, and personalities. Mary Jo continued her passion for watercolors by eagerly participating in The Boston Home's art classes, and exhibited her artwork every year at the annual art show. Copies of her work adorn the homes of family members and friends to this day. She could also be found leading bible study, exercising in the gym, enjoying the beautiful garden and fish pond, or going on excursions - especially to Red Sox games. Mary Jo enjoyed attending church and running errands. Mary Jo was blessed with three grandchildren, Matthew, Kayla, and Ashley, and would be thrilled with the news of a fourth on the way. She was a wonderful Nana. Her grandchildren loved to visit with her, especially sitting on her lap for wheelchair rides, and weekly FaceTime calls.
Mary Jo would be humbled, and honored for the dedication of the art gallery in her memory. She always considered herself blessed; she was devout in her faith and had a deep love for her family. Mary Jo lived life "Always with a smile and a grateful heart."